The ultimate Mother's Day gift? Precious moments.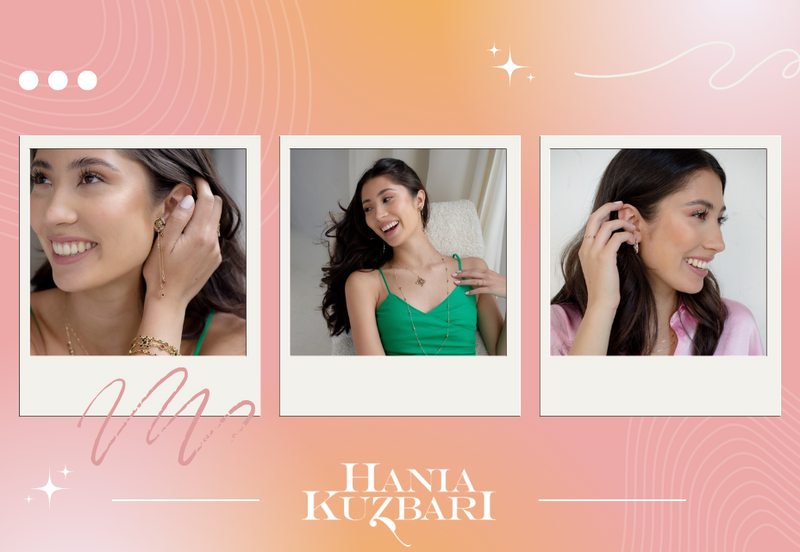 While Mother's Day is a day for celebrating the important maternal figures in our lives, it's also a reminder of the precious time we have with our loved ones. For Hania Kuzbari, this occasion serves as inspiration to create and cherish invaluable moments with our moms, whether that be blood relatives or the women that guide us in our day-to-day lives. This translates into our fine jewelry creations. Our designs are much more than just jewelry, they capture messages of love, memories and carry great sentimental value, which is what Mother's Day is all about.
"It's so important to be fully present in the moment and focus on enjoying each other's company." says Hania. "In today's fast paced world, it is all too easy to get caught up in the hustle and bustle of daily life and lose sight of what really matters."
It's hard not to get lost in our daily routines, forgetting to make time for those close to us. Spending time with family is an opportunity to slow down, reconnect with your roots, and appreciate the simple things in life, whether that's simply enjoying dinner together or having a meaningful conversation. 
Hania Kuzbari's designs are inspired by her childhood memories spent with loved ones, bringing sentimental stories to life through wearable art. 
"We should never underestimate the power of little moments. These make up memories that will last a lifetime. Over time these moments will become the fabric of your shared history, providing a source of comfort, joy, and inspiration for years to come." says the nostalgic designer. 
For Hania, jewelry has long been a symbol of love, appreciation, and connection. Her creations serve as a tangible reminder of the special bond between a mother and child. Her advice for jewelry gifting on Mother's Day is to "choose a piece that represents a special memory or moment you shared together, or opt for something that speaks to your mom's personal style and preferences, showing just how well you know her."
Gift-giving is a longstanding love language, often making moments even more memorable and deepening emotional connections. While the best way to celebrate your mom this Mother's Day is to cherish your time together, sentimental fine jewelry can add another touching memory to your beautiful story together.
However you choose to celebrate this special day, make sure to make time for mom. Whether it's quality time together, a long-distance phone call date, or a heartfelt gift that embellishes your relationship, make sure you share the love on May 14 (and every other day!).