The Brand
Hania's creative force as a fine jewelry designer stems from her love of art and appreciation for beauty in everyday life. A true global citizen, Hania has lived in both the Middle East and North America, and draws inspiration from each distinctive region into her story-telling creations. After earning her degree in business, Hania enrolled in Jewellery Studies and Gemology at George Brown College in Toronto. She further immersed herself in jewelry design at Alchimia Contemporary Jewellery School in Florence, Italy.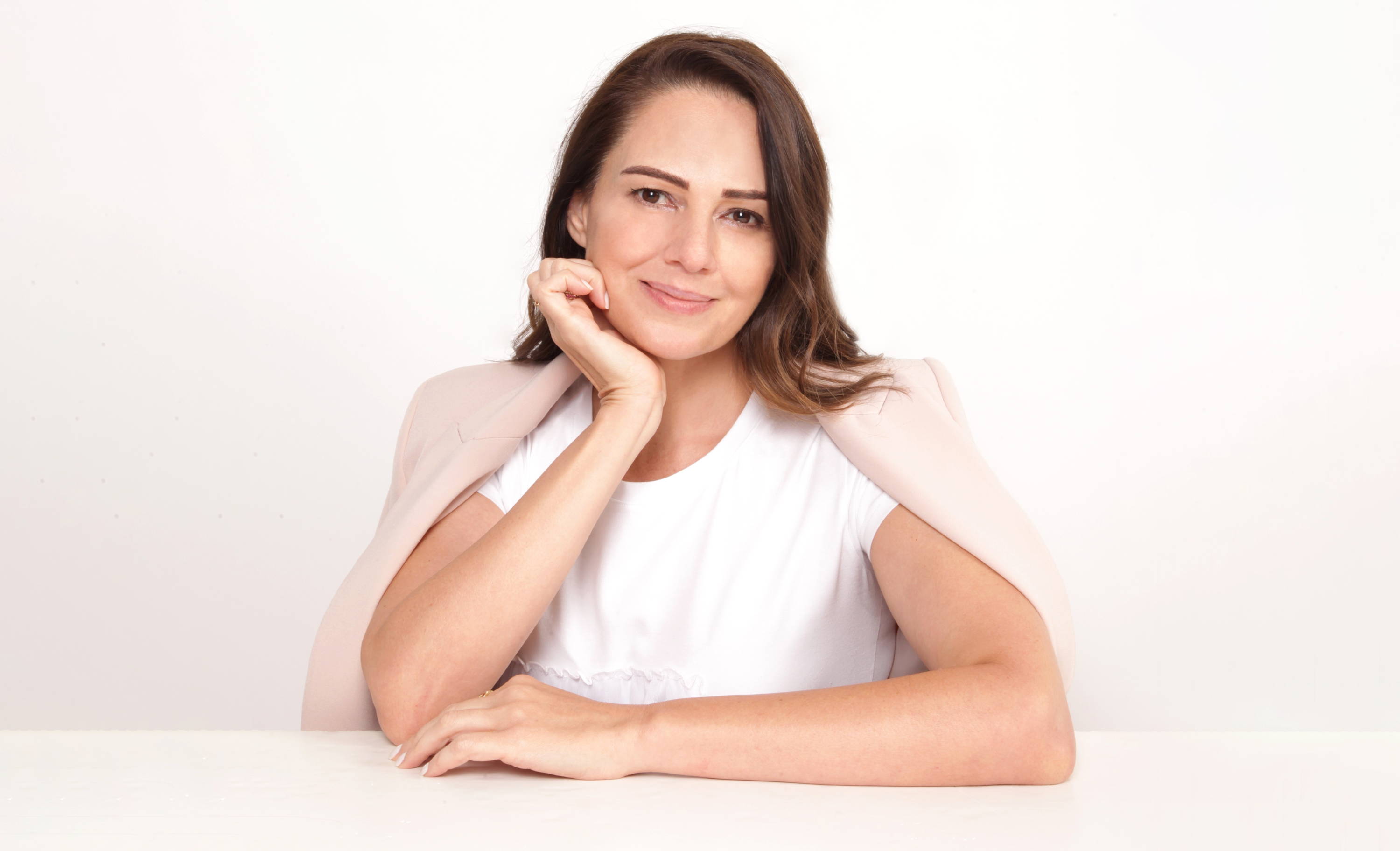 In 2014, Hania Kuzbari launched her eponymous collection which represents her lived in experiences and vivid imagination. Expertly hand-crafted, each item is a stand-alone wearable objet d'art. Utilizing precious metals with conflict-free diamonds and vivid colored gemstones, these limited edition pieces are luxury items with sustainable and socioeconomic importance. Each item is a valuable investment that truly expresses the beauty of fine craftsmanship, an international language that transcends time and cultures.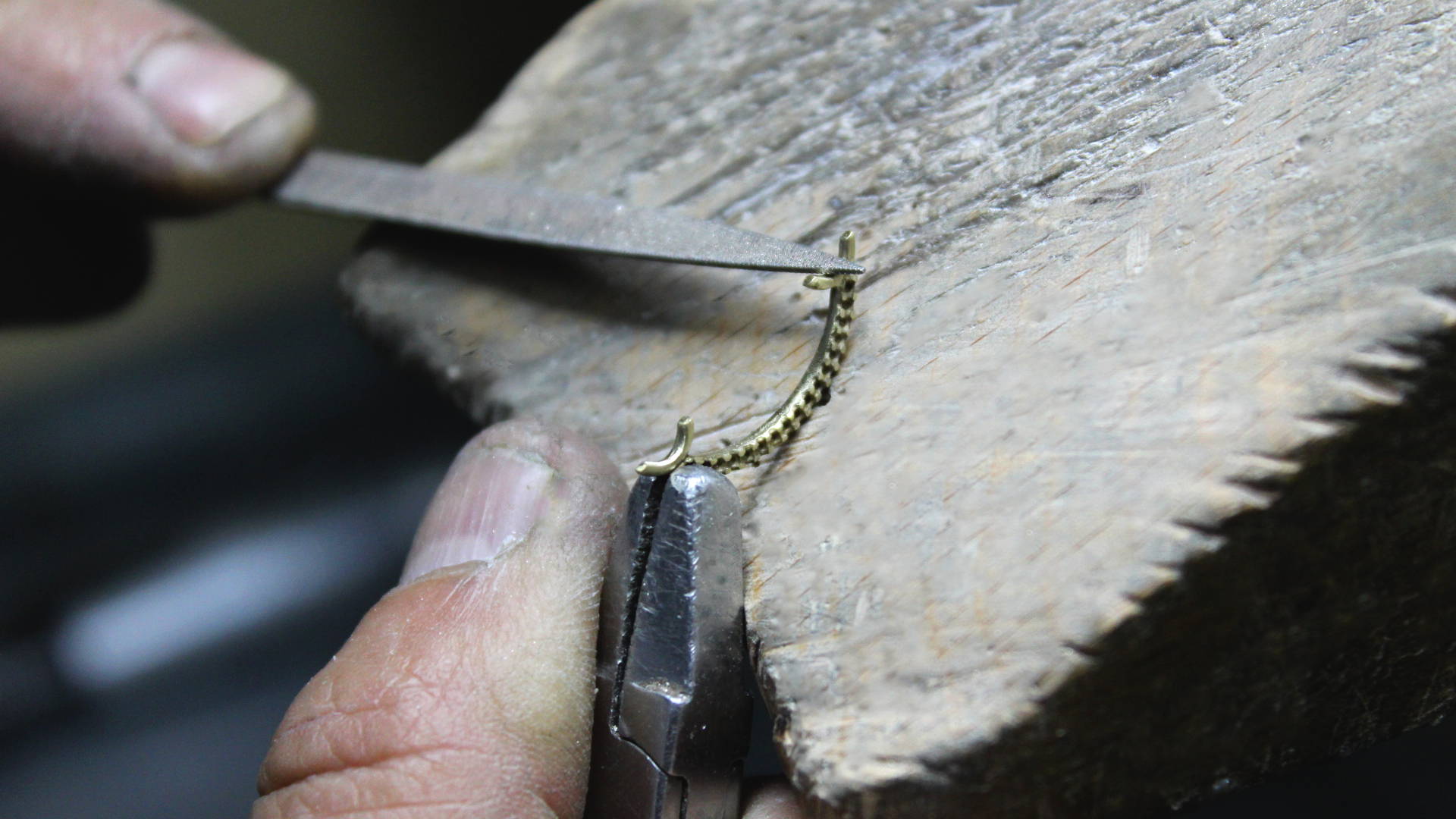 Hania Kuzbari's handcrafted work pays homage to the region of ancient Levant, where the art of jewelry making began in 500 B.C. Committed to ethical practices throughout the production process, our bespoke design studio employs skilled artisans in the craft of jewelry making; masters in the art of metalwork and stone setting. The result is fine craftsmanship that appeals to savvy collectors. Every Hania Kuzbari collection tells a unique story and is meticulously designed by Hania herself. Exclusively working with recycled gold, salvaged silver and ethically sourced diamonds and gemstones.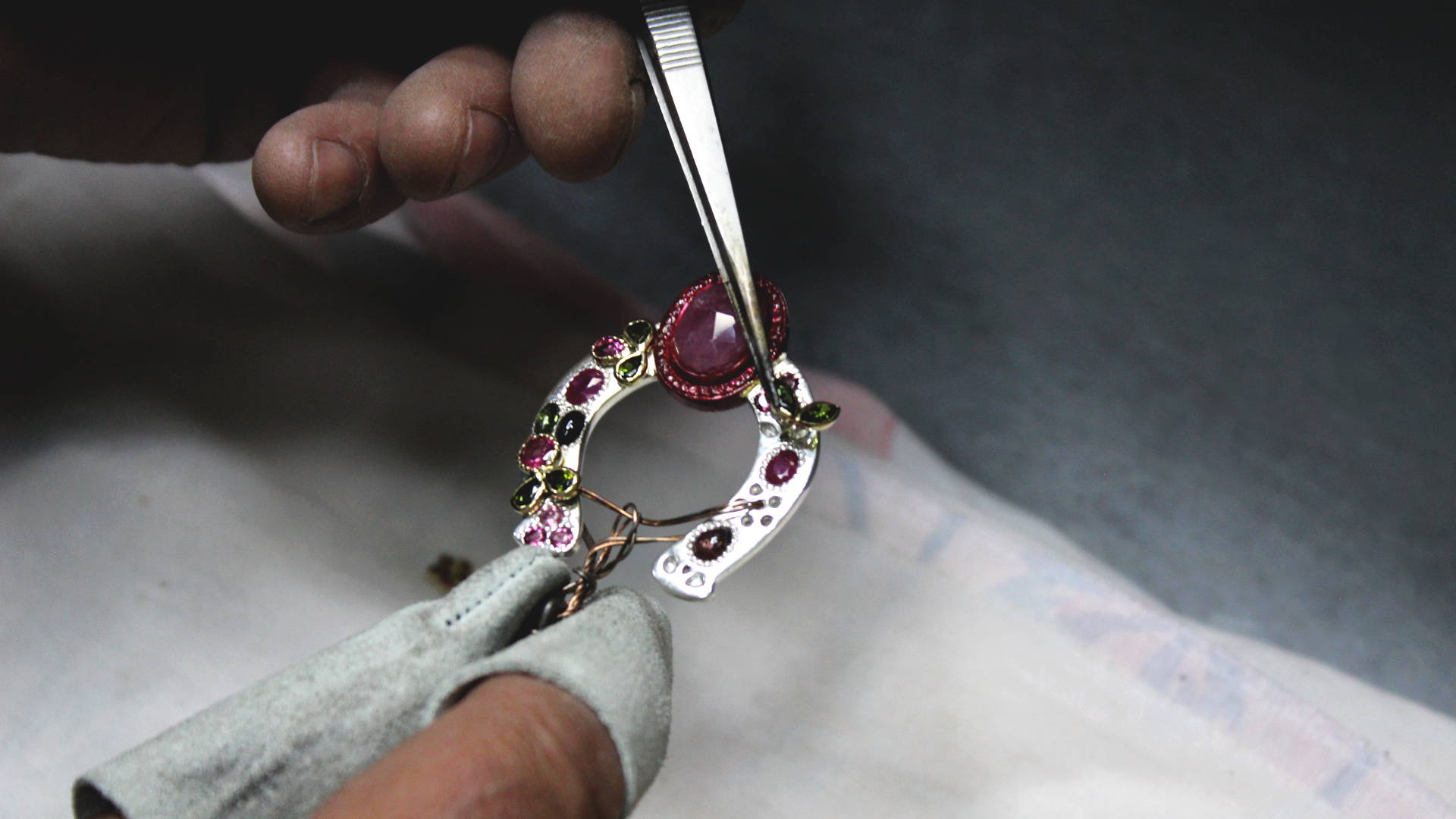 "An artist is not paid for their labor but for their vision."

- James Whistler