Why we're Breaking The Cycle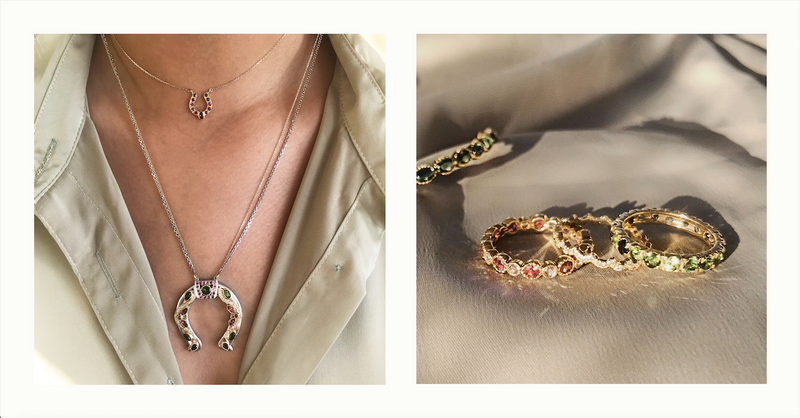 The fashion industry never sleeps - bombarding us all with promotions for the next season before we're able to process the current one. Fall/Winter, Spring/Summer, Resort, Pre-Fall; all of which create new products and short-lived trends. While it's easy to become a slave to the cycle, we have decided to create something special dedicated to connection, not just commerce. This week, we're launching an off-season archive collection called 'Breaking The Cycle', celebrating the beauty of investment items that never go out of style.
Throughout September, stay tuned for new blog posts and a 'Breaking The Cycle' shoppable LIVE stream. This interactive shopping experience will include gift card and giveaway incentives for those engaging. Sign up to our newsletter and make sure to follow us on social media so you don't miss a thing.



We want to rebuild shopping rituals. Instead of pushing new products, we've curated a standout selection of wearable pieces of art from our past collections, showing you that true luxury doesn't rely on temporary crazes. We want to embark on a fine jewelry journey that is thoughtful. Together, let's go against the grain. 
With 11 exceptional products from our Horseshoe, Freestyle, Levant, Aghabani and Smile collections, this range of detailed fine jewelry pieces highlights the art of artisan. Individually handcrafted across various seasons and each uniquely derived from different inspirations, the items within this curation live in harmony and can be styled together, forever. 
Click here to browse the archive collection of earrings, rings, necklaces and bracelets. 



All of the luxury jewelry pieces in our Breaking The Cycle collection were designed by Hania Kuzbari in her Toronto workspace before being expertly crafted in our intimate Jordan workshop. Within the workshop is a team of skilled Syrian craftspeople, specialists in the art of jewelry making. Using recycled gold, salvaged silver and ethically sourced diamonds and gemstones, Hania Kuzbari's memories of the Middle East are brought to life. 
Made to last a lifetime, this archive collection weaves ancient methods dating back to 500BC with contemporary designs, making it the ultimate antidote to fast fashion.  
Let's step away from the calendar and into season-less style. Join the mindful movement.